Retro Station Band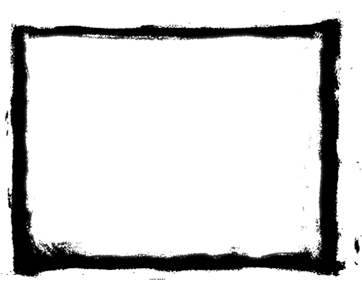 Biography
Along with being a member of the National Academy of Recording Arts and Sciences (Grammy's), Michelle has been a featured performer on HBO and ESPN while singing the National Anthem for the LA Lakers and a George Forman boxing match. She also performed on NBC's Today Show with Bryan Gumbel and was interviewed by MTV's Martha Quinn.
Opening for such acts as Eddie Money, with the L.A. Party Dolls she has also shared billings with Frankie Avalon, The Crystals, Lou Christy, Tommy Roe, Leslie Gore, Gary U.S. Bonds, Darlene Love, Freddy "Boom Boom" Cannon, The Diamonds, Del Vikings, Freddy Fender, Jr., Jimmy Gilmer and the Fireballs and The String-A-Longs, Michelle brings plenty to the entertainment table.
In addition, she is a dynamic vocalist that has pleased audiences around the world. From Mexico City to Rome, New York to Hawaii and north to Alaska, she brings forth a myriad of musical experiences, which include recording projects for Rhino Records, one called "Grease is the Word".
As the bandleader for Retro Station, Ms. Giacopuzzi successfully provides top quality live music for special events throughout California. By working with talented musicians, she creates the atmosphere for a fun and successful party. Whether it is a wedding, barmitzvah, birthday, reunion, community or corporate function Ms. Giacopuzzi is the perfect choice for your next event!
For details, visit www.gigmasters.com/RetroStationBand.

Michelle continues to improve her skills and knowledge of the entertainment industry and has studied with Seth Riggs, Joey Bishop, Carol Weiss Musical Theater ,L.A. Improv, Tish Hicks VO Dojo studio. She received her BA degree in Radio/TV/Film at CSU Long Beach and MA degree in Mass Communication at CSU Northridge. Michelle is proud to be a fourth generation Californian and resides with her husband John in Southern California.

CONTACT: Michelle 818-437-1018
michellesings4u@yahoo.com
Selected Clients:
American Movie Classics, Budweiser, Cadillac Corp, California State University, Disney Company, Disneyland, California State Fair, California State Teachers Association, Columbia Pictures, Ford Motor Co, General Electric, Great Western Bank, L.A. Marathon, L.A. Police Dept. MGM Studios, Mitsubishi Manufacturers Bank, Nintendo, PGA Golf Association, Panasonic, Paramount, Pepsi, Sears, Southern California Edison, State of New Mexico, Twentieth Century Insurance, 20th Century Fox, UCLA, USC, Ventura County Fair, Hot August Nights, Reno
Cities of:
Artesia
Bell Gardens
Calabasas
Duarte
Glendora
La Habra Heights
La Mirada
Lido Island-Newport Beach
Malibu
Norwalk
Riverside
Rossmoor
San Dimas
San Marcos
Upland
Selected Venues
Surf Ballroom, Clear Lake, IA, Agua Caliente and Spa Casinos, Palm Springs; Peppermill and Atlantis Casinos, Reno; Harvey's Casino, Lake Tahoe; Harrah's Casinos, Laughlin and Rincon; Tropicana Casino, Las Vegas; The LA Forum, The Ventura Theater, California State Fair, Ventura County Fair, Globe Theater, Universal Studios, Pasadena Ice House, Roosevelt Hotel and several Southern California city sponsored outdoor concerts, weddings and private parties.
Contact Michelle Giacopuzzi @

818-437-1018

retrostationband@yahoo.com